Editor-in-Chief
Staff member
Moderator
From our front-page news:
I hate to post more about copy protection in games, but I can't help it. I've ranted
about it a hundred
times in the past, but ironically, I've never actually been the victim - until last night. Spore? Nope. Mass Effect? Nah. STALKER: Clear Sky? You guessed it.
Although Steam has its flaws, it's great for the fact that almost all of the games we use for benchmarking in our
GPU reviews
is on there. At current time, the only one
not
there is Need for Speed: ProStreet, and being an EA title, I wouldn't expect to see it there for quite a while - if ever. So when Clear Sky came out, it was a no-brainer to purchase it on Steam since it's nice to keep everything together. Plus, you usually can avoid copy protection, since Valve has their own. But as I found out, that alone doesn't please some publishers.
So, GSC decided to force even Steam users to put up with the
TAGES
copy protection system, which while I agree works well, it defeats the purpose of what Steam is all about. Since you
have
to be logged in at least once to activate the game through a Steam account, a secondary activation is redundant. The problem is not-so-much that though, as it is the fact that there is five-time activation limit...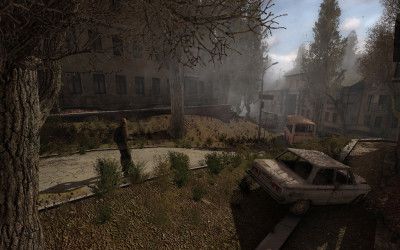 ... which I managed to exceed in one evening. As it turns out, even swapping a GPU will require another activation, and since I was performing a wide-variety of testing with different GPUs... I think the problem speaks for itself. So... I'm finally a victim of copy protection. Despite paying $40 for it just last week, it's effectively useless on my machine as it stands.
I've stressed this point before, but I'll do so again. The fact is... right now there are many gamers locked out of the game, who
paid for it
. I see it on both the Steam forums and the GSC forums, and it's needless. If it's in your Steam account, then you obviously paid for it, so the fact that any gamer is locked out at all is unbelievable. But, what's sad is that while many of these gamers are locked out of their legally-bought game, those who downloaded pirated copies are enjoying it hassle-free.
Oh, and I can neither confirm or deny that a crack that's floating around the web may or may not work with the Steam version of the game, but it's worth a try if you are desperate.
​