Editor-in-Chief
Staff member
Moderator
From our front-page news:
Last month, NVIDIA unveiled a
special Quadro model
, CX, which was designed with Adobe's latest CS4 suite in mind. One that offers the perfect blend of speed and features to give all of what professionals will need while sitting at their desk. Today, the company announced a new Quadro model that targets a slightly different crowd. One that has far more complex tasks to take care of.
The 4GB FX 5800 is designed with some mind-boggling calculations in mind, with prospective customers including those from the gas and oil industry, medical imaging, 4D interactive modeling, scientific visualization, et cetera. Sadly, like the other Quadro cards, NVIDIA deliberately omits certain pieces of information about the card on their website, but we can assume that GDDR3 is being used here, which offers 102GB/s of bandwidth.
That bandwidth is a little strange given the sheer amount of memory being used, and when you consider that the GTX 280 is featured as having 141.7GB/s of bandwidth potential. So it appears in these specific industries, it's not so much the memory speed that matters, but simply how much of it is there to take. So, how much will 4GB cost you? Not surprisingly, it's priced right along with what you'd expect to see hardware cost in these industries... $3,499. This might just be the most expensive Quadro to date.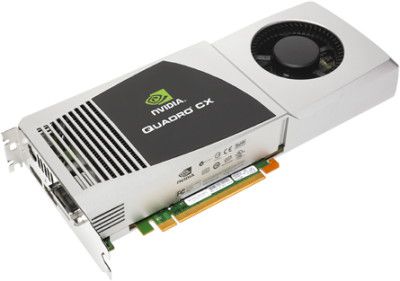 "The size and complexity of data is growing at an exponential rate. The challenge for today's professional is to make sense of the mountain of data by distilling it into a form they can comprehend, analyze and use to make impactful decisions," said Jeff Brown, general manager, Professional Solutions, NVIDIA. "At stake can be billions of investment dollars, or even people's lives.
Source:
NVIDIA Quadro FX 5800 Product Page
​