Editor-in-Chief
Staff member
Moderator
From our front-page news:
We posted a
review of Hypersonic's
brand-new 12-inch notebook two weeks ago, and were impressed overall. It's not the best-looking machine on the planet, but the pricing was right, and so was the performance (understatement). Well, the machine has now launched, and is available with many different configuration options.
Stock pricing a little bit higher than I originally anticipated, and the website itself seems a little confused as it quotes the "stock" price at two different values, but once entering the configurator, it's at $1,359. That configuration includes a 2.1GHz T8100 Core 2 Duo, 2GB of RAM, 250GB hard drive and other usual goodies. There are two reasons the pricing is higher than expected. First is that the 1.66GHz CPU we expected didn't make it in there, and also the default hard drive is much larger than what we thought it would be on the stock machine.
What is pretty much identical, though, is our "as-tested" machine. We were quoted the machine at around $1,599, and after we set the same options, the machine comes out at $1,598. However, that's with 4GB of RAM and a 32-Bit OS, so it will cost an additional $20 to allow yourself to actually use all 4GB.
If you are looking for a notebook that's comes in a smaller package but packs a wallop, check
out their site
and our review for all the details.
<table align="center"><tbody><tr><td>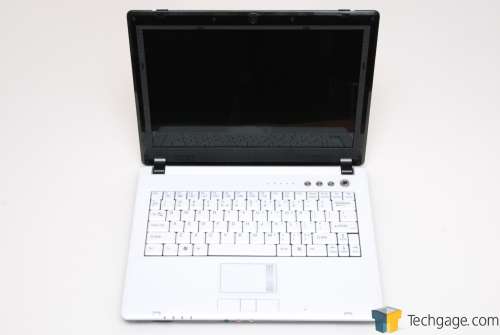 </td></tr></tbody></table>

While other sub-notebooks, such as the Lenovo X300 or the Apple MacBook AIR build for better battery life, Hypersonic packs a powerful Penryn processor along with lots of RAM and a large hard drive. That's the trade off, though. Better battery life or a faster machine? There's no such thing as both unless you have a battery the size of the notebook itself.


Source:
Hypersonic Avenger AG2 Review
​