Editor-in-Chief
Staff member
Moderator
From our front-page news:
Have you ever been in a situation where you wished something would just go away, so that you could finally just get on with your life? It could be anything, from a person, a nasty software issue, to anything, really. For Microsoft, the bug that won't disappear is Windows XP. It might seem strange to think about, but that OS is over eight years old, and it's
still
the dominant version of Windows.
But Microsoft can finally begin to relax, because it looks like XP's market share is
finally
starting to go down, albeit a bit slowly. Usage fell 1.1% during August, which may seem small, but that's 1.1% of the entire Internet, so it's not exactly insignificant. One main reason for the drop is no doubt the looming release of Windows 7, which has had great reception during its beta stage.
Since I love delving into stats like this, I decided to check out how things have fared on our site over the past few months. Between August 8 and September 8, 56% of the 88% of people who use Windows to visit our site were running XP. By comparison, 57.39% ran XP from July to August and 58.94% from June to July. Going way back to January of this year, during that month, 63.55% of our readers were running XP.
I'm very interested to see how things will go as soon as Windows 7 hits. Sadly, our stats software isn't capable of singling out 7 right now for some reason, so I assume it groups it in with Vista.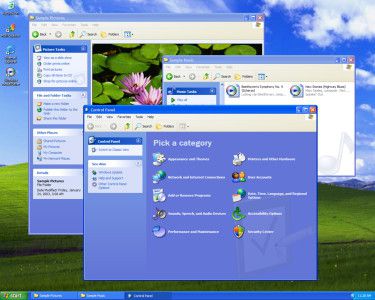 XP's continuing dominance presents a serious problem for Microsoft. Enterprises staying with XP means they're not paying for upgrades to Vista or Windows 7. As for consumers who opt to stay with XP, the problem isn't really upgrade revenue, because consumer upgrades are a drop in the bucket. The real problem is that XP users don't buy new PCs, and so Microsoft is losing out on new sales.
<table border="0" width="100%"><tbody><tr><td>
Source:
Computerworld
</td> <td>
</td></tr></tbody></table>​