Editor-in-Chief
Staff member
Moderator
From our front-page news:
Are you still in love with Windows XP? Many are, and probably for good reason. Despite its history of security flaws, XP has proven to be a rock-stable OS for those who know how to be careful and not download anything off of a P2P network and also update their PC anytime a new security fix is issued. But those who think love with XP will last forever, they are in for a hard reality.
Computerworld is taking a somewhat in-depth look at the Windows XP life-cycle and talks about how it will die off. Essentially, the recommendation I gather is that if you want XP in the future, you should purchase a few copies to store for when they cease to exist, although it still won't be too long after that point that support will end, so Vista might actually be an attractive option.
Whether or not that will actually be the case is yet to be seen, since Vista hasn't exactly been well received by many.
<table align="center"><tbody><tr><td>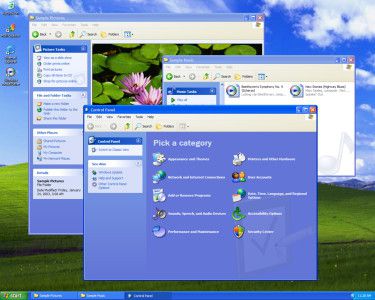 </td></tr></tbody></table>

Microsoft has already made changes in its timetables. Last year, the company extended the sales life cycle -- the time during which PC manufacturers and system builders could sell computers with XP installed -- to June 30, 2008. It will stop selling XP altogether on Jan. 31, 2009. And it extended the mainstream support period for XP to April 14, 2009, in an effort to reassure customers made nervous by the long delays in shipping Vista.


Source:
Computerworld
​