Editor-in-Chief
Staff member
Moderator
From our front-page news:
While NVIDIA's 9-series launch seemed a bit lackluster, given that they were primarily an over-glorified 8-series (though I can't say enough good about the 9600 GT), the companies' upcoming GTX 200 cards are looking to wipe the disgruntled looks off all our faces.
According to DailyTech, two cards will launch initially, the GTX 260 and GTX 280. As you'd expect, the GTX 280 is the highest offering, which will include 240 stream processors (compared to 128 on the 9800 GTX), a huge 512-bit memory bus width, support for up to 1 GB (although it should be possible for companies to add more). On top of those, the unified shaders are to perform 50% faster than previous generation cards.
The lower-spec'd GTX 260 removes 48 stream processors, for 192 total, decreases the memory bus to 448-bit and also lowers the memory to 896MB. Despite the decreases, it's hard to assume that this card will be "gimped" by any standard. Going by specs alone, even the GTX 260 should be absolutely stellar.
The downside, if there is one, is that DX10.1 will not be supported. This is a bit striking, but goes to show NVIDIA doesn't have much faith in it, or feels the need for inclusion. It would have been nice to see it added either way though. Embargo is set to lift on June 18th, which is right around the same time that ATI will lift theirs for the Radeon 4000-series.
<table align="center"><tbody><tr><td>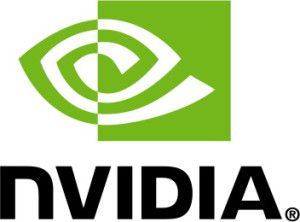 </td></tr></tbody></table>

The GTX 280 enables all features of the D10U processor; the GTX 260 version will consist of a significantly cut-down version of the same GPU. The D10U-30 will enable all 240 unified stream processors designed into the processor. NVIDIA documentation claims these second-generation unified shaders perform 50 percent better than the shaders found on the D9 cards released earlier this year.


Source:
DailyTech
​