Editor-in-Chief
Staff member
Moderator
From our front-page news:
Those who were hoping for immediate price-cuts of Intel's Core 2 line-up are out of luck, as the company posted their updated
processor pricing list
yesterday and listed not a single one. The lone update to the list was of course the addition of the Core i7 line-up, which I'm assuming
every-single
person reading this already know enough about. If you don't... you might be doing too much snoozing and not enough reading the top of our page!
In other related news, DailyTech found themselves with a leaked list of upcoming non-Core i7 processors, including 65W versions of the Q9550, Q9400 and Q8200 Quad-Core chips. These will be priced at $369, $320 and $245, respectively. This equates to a $52 - $54 price hike compared to their 65W counterparts. Personally, I'm not quite sure that power savings of a 65W CPU will ever negate the $50 premium, but prices are very unlikely to remain high for too long.
Another notable release is the Q9000 2.0GHz Quad-Core mobile part. It will become the first "affordable" Quad-Core offering for notebooks and will sell at $348/1,000. It's still high compared to desktop counterparts, but far more affordable than previous mobile offerings. Lastly, for those looking to pick up an Intel X-25M SSD, it might pay off to wait, since it's set to drop $75 on November 30th. You can see even more releases and price-drops over at DailyTech through the link below.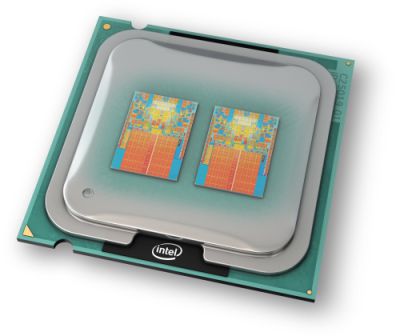 Intel also hasn't forgotten about its other businesses when it comes to price cuts. Intel's multi-level cell (MLC) X25-E solid state drives (SSDs) have been burning up the benchmark charts thanks to its highly optimized memory controller. The street price for the 2.5" 80GB X25-M -- and its 80GB 1.8" X18-M counterpart -- will drop from $600 to $525 on November 30. 160GB variants of the X25-M/X18-M will show up in the first half of 2009 and will initially be priced at $990.
Source:
DailyTech
​