Editor-in-Chief
Staff member
Moderator
From our front-page news:
That's the important question being asked, and after taking a look at all the facts, it's a hard one to answer. With Windows Vista, Microsoft wasn't too shy about getting information out long before its release. It was also the first version of Windows that had a rather intensive beta-testing period, although as we found out, that didn't seem to help out too much with the final launch of the product (or it did, and Vista's launch could have been even worse... but I'd rather not picture that).
Windows XP came out in 2001, though, and then Vista followed in 2007. That's a span of six years... so how on earth is Microsoft going to manage pumping out another OS after just ~2.5 years and avoid a major snag? Well, as Ars Technica explores, this release of Windows is unlike any other before it. Microsoft has done well to learn from their lessons with the Vista launch, and as a result, surveys, tools, error reports, et cetera, have all been vastly improved to prevent the Vista debacle from reoccurring with 7.
Personally, I think Microsoft has done a great job with their renewed development practises. After all, although I haven't tested Windows 7 to any degree yet, the general consensus is that it's
good
... and that for an OS five or six months before its projected launch date. Microsoft clearly has many more bugs to tackle before a final launch, but given how stable it is right now (Kougar from our forums is even running it as his main OS!), we can probably have much, much higher hopes for 7's launch.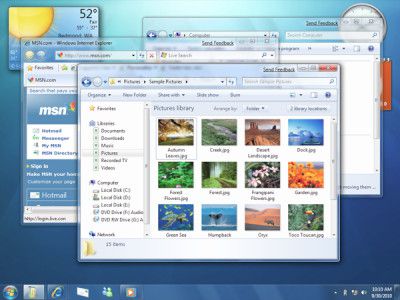 It's not Windows that people don't like; it's merely Vista. Many of the Vista haters are quite happy with Windows, just as long as it's Windows XP (a situation that, in many ways, mirrors the first few years of Windows XP's life, where many expressed a preference for Windows 98SE or Windows 2000, and vowed to switch to XP only when they had no choice).
Source:
Ars Technica
​