Editor-in-Chief
Staff member
Moderator
From our front-page news:
With Intel's upcoming Core i7 launch happening within the next few months, it's little surprise to hear about the discontinuation of multiple products currently on the market. According to industry-tracking site DigiTimes, Intel has plans to discontinue all of the current high-end processors in the first quarter of the next year, with them phased out completely in Q2. Those include the QX9650 and QX9770.
It's also noted that November will be a huge month for sending out the discontinuation notices, as they have plans to pull ten Dual-Core, the Quad-Core Q9450, three Pentium and the Celeron E1200 to make way for new product. Next month, both the Quad-Core Q8300 and Q6600 are due to have price cuts, in addition to the E7300. At the same time, they'll launch the E7400, a 2.8GHz (3MB L2, 1066MHz) part.
As mentioned multiple times before, Intel will be
launching three Core i7
models in the coming months, with the smallest model being priced at $284 in quantities of 1,000. Intel hasn't announced an exact launch date as of yet, but given the end of the year is so close, it'd probably be safe to say that early to mid-November would be likely.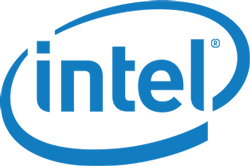 The company is planning PDNs for the Core 2 Extreme QX9770 and 9650 in the first quarter of 2009, and the two CPUs will phase out of the market in the second quarter. The company will also send out PDNs for four quad-core CPUs including the Core 2 Quad Q9450, ten dual-core CPUs including the Core 2 Duo E8300, three Pentium CPUs including the Pentium E2220 and the Celeron E1200 starting in November, and all products will phase out between the first and second quarters next year.
Source:
DigiTimes
​