Editor-in-Chief
Staff member
Moderator
From our front-page news:
According to Chinese hardware site HKEPC, Intel will be discontinuing the current high-end QX9650 Extreme processor in Q3, with an identically-specced mid-range offering, appropriately named, Q9650. The new CPU will be identical all-around to the QX9650, including the 3.0GHz clock speed, 12MB cache and 1333MHz FSB, but will retail for $530USD... half of the current Extreme processor.
Also noted is that the E8600 will show face around the same time, but we knew that already. It's a Dual-Core offering at 3.33GHz and will retail for $224. In addition to these launches, the Q9550 is to decrease to $316, while the Q9400 will see a new $266 price tag. Probably not-so-surprisingly, the Q9300 and Q6700 will fade out at this time.
The interesting thing is that while the QX9650 will essentially become the Q9650, there will be no "high-end" offering available, except for the ultra-high-end QX9770, which currently retails for around $1,500. I don't think many in their right mind would pay a $1,000 premium at that time for a 200MHz boost, so we have to wonder if Intel has something else up their sleeve. But given that Nehalem will be right around the corner at that time, the next Extreme edition we see may very well be one based on the new architecture.
<table align="center"><tbody><tr><td>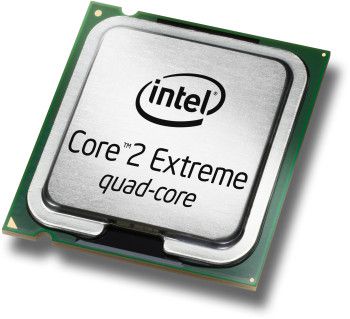 </td></tr></tbody></table>

Core 2 Quad when Q9650 core the arteries are 3GHz, supports 1333MHz FSB, to construct 12MB L2 Cache (6MB x 2), highest TDP is 95W. Will lie in the frequency multiplication with the Core 2 Extreme QX9650 distinction to lock, has limited its ultra frequency ability. The selling price aspect, Core 2 Quad Q9650 every thousand unit prices are $530 US dollars, compares Core 2 Quad QX9650 every thousand unit prices to reach as high as $999 US dollars amiable.


Source:
HKEPC
(Translated to English)
​