Editor-in-Chief
Staff member
Moderator
From our front-page news:
Last November, Intel launched their long-awaited Core i7 processors. These were well-received, and rightfully so. These new CPUs came out on top on most performance charts, some by a rather significant margin (remember the differences with ray-tracing tests?). But, one factor that worked towards early-adoption was something Intel had no control over... the state of the economy.
With millions losing their jobs, who wanted to go out and spend at least $1,000 on an upgrade or completely new build? Not too many, but despite that, i7 has no doubt sold pretty well given the circumstances. Well, if you are one of those looking to upgrade rather soon, it might be wise to hold off a bit longer. According to industry-tracking website DigiTimes, Intel will be dropping a few prices come April, and also introduce a few new models shortly after.
On the Core 2 Quad side, Intel will be focusing mostly on the "S" (low-power) models, although the Q9300 will be seeing a 19.92% decline to $213. Not too bad for a 2.50GHz CPU with 6MB of L2 Cache! In late May, Intel's first follow-ups to their i7 line-up will be unveiled. This will include a new high-end Extreme chip, the i7-975, at 3.33GHz, and also the new mainstream i7-950, at 3.06GHz. Pricing is expected to be $999 and $562, effectively wiping the i7-965 and i7-940 off the map (those will likely see price drops, however, and not simply disappear).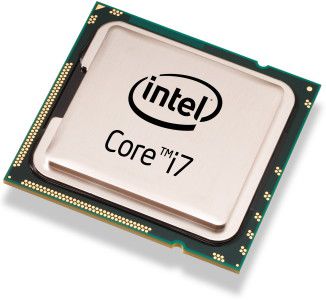 For the rest of the known price-drops, check out the original findings at the link below.
Source:
DigiTimes
,
Via:
PC World
​