Editor-in-Chief
Staff member
Moderator
From our front-page news:
Back in May, I made a
news post
about the certain demise of the QX9650 Extreme processor - the very first 45nm-based offering out of Intel - which we first took a look at
last October
. Well, the time has finally come, as multiple e-tailers have its replacement in stock, the Q9650.
As mentioned in that news post, not a single thing changes between the two CPUs except for the name. The clock speed remains at 3.0GHz, the FSB at 1333MHZ, the L2 Cache at 12MB and the drool-factor at 10. As of now, the only 45nm Extreme Edition left is the
1600FSB QX9770
, and it will remain as such until Nehalem's launch in the months ahead. For those not in a Quad mood, Intel has also launched other products that were sitting in the pipeline, including the Q9400, E8600 and E7300.
The Q9400 is a step-up from the Q9300 and sits at 2.66GHz with a 1333MHz FSB. The L2 Cache is scaled down from the higher-end models to remain at 6MB. That's the sole difference between this and
the Q9450
, as that processor runs with 12MB of L2 Cache.
Also new are two Dual-Core models, the E8600 and E7300. The former is a 3.33GHz offering very similar to the
E8400
, with the only difference being the overall speed. The same applies to the E7300 when comparing to the
E7200
, it's a 2.53GHz vs 2.66GHz, essentially. Very lackluster difference, if I do say so myself.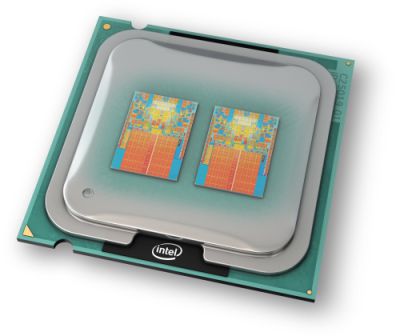 Not all e-tailers are currently selling the new chips, but NewEgg and Mwave are carrying three: the Q9450, E8600 and the E7300. Canadian e-tailer NCIX is listed for all four mentioned above, but none are in stock. Any can be placed on a special 2 - 5 day order, however.
These are the lowest prices I could find, although other stores were selling them for much, much more. I'm sure as the week goes on, they will begin to creep up on many more e-tailers, so I'll report later this week if things change.
​