Editor-in-Chief
Staff member
Moderator
From our front-page news:
The Intel Developer Forum is the place to be to get sneak-peeks of what Intel has up their sleeves, but that's a given. IDF in Shanghai is taking place right now, and Intel has wasted no time in breaking out the Nehalem and impressive specs.
The demo chip was running at 3.2GHz, on par with the current QX9770 and QX9775 processors, but it's uncertain whether it will be a launch frequency or not. However, Intel does release higher-clocked products with any new launch, so if such high clocks on the new architecture are stable, then it might very well be 3.2GHz that we see.
Unsure what Nehalem even is? Then you need to check out our reports from a
few weeks
back, where we explained that architecture along with Dunnington, Tukwila and others. With Nehalem at the stage it is now, I cannot
wait
to see what's unveiled at the next IDF in August.
<table align="center"><tbody><tr><td>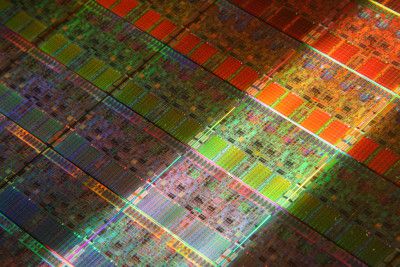 </td></tr></tbody></table>

The first available Nehalem processors will be built on the existing 45nm manufacturing process, will incorporate SSE4 instructions, and will feature four fully integrated cores. Each core will have its own dedicated 256KB L2 cache and each core will share an 8MB of L3 cache pool. The bulk of these 731 million transistor processors are dedicated to cache.


Source:
DailyTech
​
This is one launch I cannot wait for... it seems like such a leap for Intel. They might copy AMD in a lot of regards here, but Intel's processors are faster, and with Intel's extra architecture upgrades, Nehalem is going to be fun to test and read about.