Straight from RMA, just received it minutes ago...
Asus P5W64 WS Professional Wall Street Quartet
. This Workstation grade motherboard has
four
16x PCI-E slots, it's CrossFire and Quad core ready. No vdroop with this motherboard. This mobo overvolts a bit to make sure you don't get less voltage than what you set it to in the BIOS even under heavy load.
You can learn more of its features here:
http://www.asus.com/products.aspx?l1=3&l2=11&l3=248&l4=0&model=1341&modelmenu=1
*The mobo will come in its original box with most of its accessories (the ones you see in the pic) and manual. Asus just replaced the motherboard, so not all the accessories are new and sealed.*
Pics: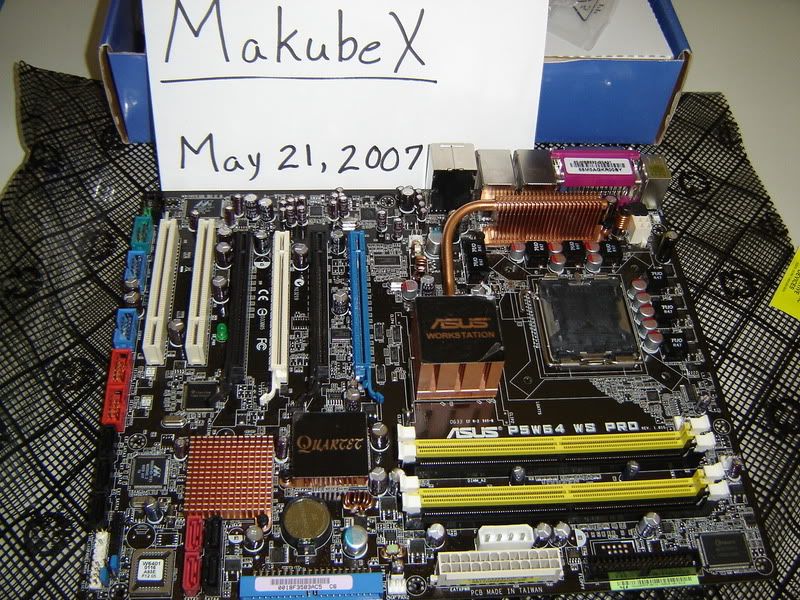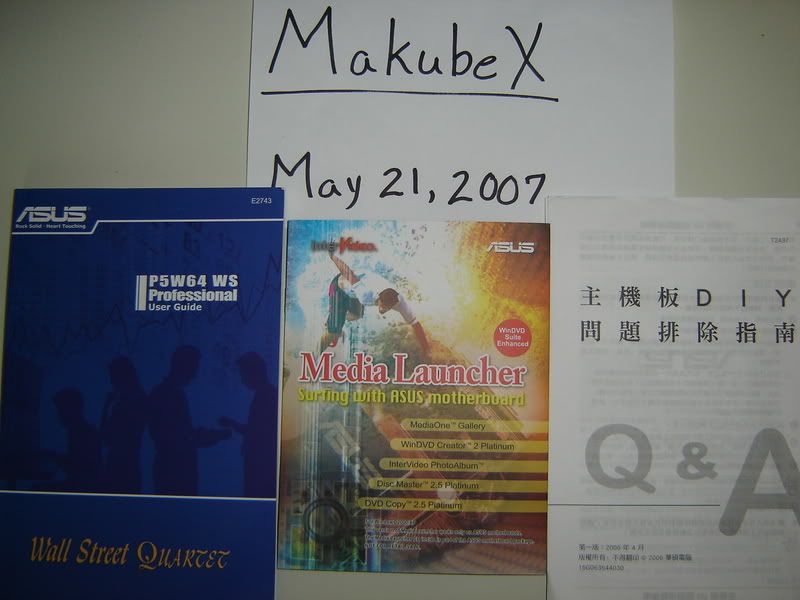 Asking $$$ shipped USPS Priority Mail with DC and
Insured
-
FOR NOW IT'S NO LONGER FOR SALE
Heat: MakubexGB (26-0-0)
Paypal and MO only
Feel free to PM me with questions or post them here.
Thanks for looking.
Last edited: