Editor-in-Chief
Staff member
Moderator
From our front-page news:
In the world of Instant Messengers, the competition is rather small, and for the most part, it's split between the official clients, closed or open-source free clients, or paid clients, such as Trillian. In the free, but non-official space, the choice is highly limited. There's Pidgin, which is what I use, but it lacks a lot of functionality of official clients, which is why Digsby, a rather new IM client, immediately drew a legion of supporters.
Though closed-source, Digsby is completely free, and supports a wide-variety of protocols, such as Windows Live, Yahoo!, ICQ, AIM and more. It even goes as far as to integrate e-mail notification support, as well as social networking tools. Overall, it seems like the perfect IM client. Well, at least that may appear to be the case, until you install it.
Up to now, I didn't think that an IM client more bloated than Windows Live Messenger existed, or could even exist (I mean, how much worse could one possibly be?). Well, it appears that Digsby proves that free doesn't always mean free, and their installer and fine-print TOS clear it up fast. The writers at Lifehacker took a look at the latest version of the program, and were so disgusted, that they urge everyone to uninstall and move on.
Just how bad can it be? We're all familiar with quick-trick installers that try to pull a fast one on us in order to get some toolbar installed, or Google products, but believe it or not, Digsby's installer has
six
such screens, meaning six totally separate pieces of bloat. These are all used to Digsby's advantage, of course, in order to help them make money, and while I am hardly against the idea of making money off of your free application, this is not how to do it.
After hearing so many good things about Digsby, I couldn't wait for a Linux version, but now, I have absolutely no intention of touching it, even if it
doesn't
include such bloat (it will eventually). It makes you wonder... is the reason the Mac OS X and Linux versions have been in the works for well over a year, simply because this bloatware isn't executable on those OS'?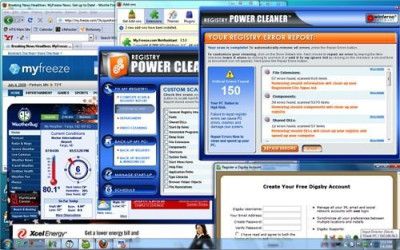 While there's no way to tell exactly how much money Digsby is making from the sneaky use of your computer and abusing the less knowledgeable with loads of crapware, there is one disturbing fact that you should consider: They are paying up to $1 for every new user that you refer to them through their affiliate program. If they can pay that much money for every new user, they aren't just paying the bills anymore.
Source:
Lifehacker
​