Editor-in-Chief
Staff member
Moderator
From our front-page news:
From the "Wow, who ever expected this?" files, Wired is reporting on the now obvious fact that Windows XP has a
huge
fanbase, part in thanks to the rather lackluster reception to Windows Vista. We found out just
last month
that XP's availability will end this coming June, and that support will end next April, so some consumers are now up in arms.
I was oblivious to such a petition to save XP, but 100,000 people certainly weren't, since that's just how many signatures the "Save XP" petition scored since launching in January.
January!
Will this seemingly new found love for Windows XP coerce Microsoft into extending support? Not likely, but I think it's obvious why the company is trying to get Windows 7 out the door as soon as possible.
<table align="center"><tbody><tr><td>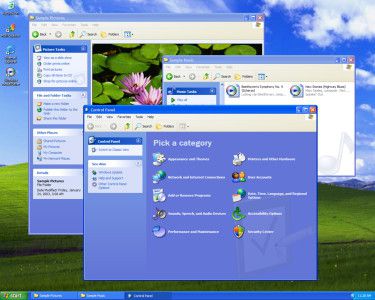 </td></tr></tbody></table>

Al Gillen, an IDC analyst, estimated that at the end of 2008 nearly 60 percent of consumer PCs and almost 70 percent of business PCs worldwide will still run XP. Microsoft plans to end full support - including warranty claims and free help with problems - in April 2009. The company will continue providing a more limited level of service until April 2014.


Source:
Wired
​