Editor-in-Chief
Staff member
Moderator
From our front-page news:
It's not too often we get to see two motherboard manufacturers duke it out, so things should soon get interesting here. In case you are unaware, Gigabyte held a private media event in Taiwan a few weeks ago where they were unveiling their P45 offerings and others to members of the press. At the same time, they slammed ASUS for their "fake" EPU energy saving technology.
That was a bold move, because last I checked, calling another companies' technology "fake" is hitting below the belt... especially if they don't have the information to back it up. Some of what they said might very well be true, but the way it was presented rubbed ASUSTeK the wrong way, understandably.
So now ASUS is taking Gigabyte to the Taiwan FTC to get it straightened out. Their main argument is that Gigabyte doesn't have the schematics of their technology, so it's impossible that they could rightfully make such claims. This sounds reasonable, especially since Gigabyte was targeting ASUS' P45 offerings, which are not publicly available yet.
With Computex happening next week, it's going to be fun, and interesting, to listen to both companies bicker. We'll be there, so if anything interesting comes about, you'll know about it.
<table align="center"><tbody><tr><td>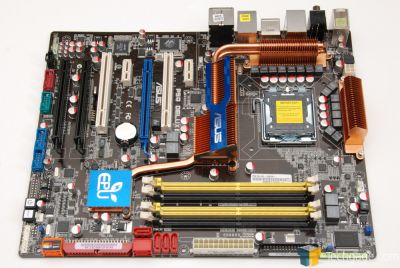 </td></tr></tbody></table>

During a company-sponsored media event earlier this month, Gigabyte delivered a presentation in which it compared its own DES technology against EPU and also questioned the validity of some of the claims and performance figures Asustek has published. Asustek has reacted to this presentation by saying that Gigabyte does not have a full understanding of its engineering design and methods and so the accusations made were false.


Source:
DigiTimes
​