Editor-in-Chief
Staff member
Moderator
From our front-page news:
Last summer, Apple made a
surprise announcement
at WWDC about Safari's heading to Windows. To give that announcement some merit, a beta was released later that day. It was quickly discovered though, that the new browser was not much of a threat to IE, Opera or Firefox, for numerous reasons, and because of that, it didn't take too long before it was completely forgotten about.
Things change now, however. Apple has released Safari 3.1 for both OS X and Windows, and Ars Technica took the latest revision for a spin on their Windows OS. Overall, the browser turned out to be quite stable, on par with the competition, but left a smaller memory footprint than Firefox. It also scored the highest in the Acid 3 test by a large margin, so Apple is definitely on the right path to making itself real competition.
Even now though, the browser is lacking in a few small regards. It doesn't even include a "New Tab" button, which could drive some people nuts (me included), but once these small issues are ironed out, Safari may very-well increase in usage quick.
<table align="center"><tbody><tr><td>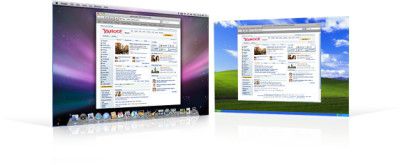 </td></tr></tbody></table>

...we ran into problems trying to add certain buttons to the toolbar. Doing so would consistently fail, but a restart fixed this. I can live with Control-T and the few bugs that will be fixed soon. Apple has bigger fish to fry, though (like fonts), if it wants to accomplish something with this browser on Windows.


Source:
Ars Technica
​