Editor-in-Chief
Staff member
Moderator
From our front-page news:
We found out
just a month ago
that AMD would be launching their 45nm desktop Quad-Cores in January (it could be even earlier), and today we learn that on the Opteron side of things, we'll be seeing product a lot sooner - as early as this month.
The first processors to hit the market will be those with an "average power consumption" - of around 75w - and will range between 2.3GHz - 2.7GHz, which is supposedly comparable to 1.7GHz - 2.5GHz of the 65nm products. Out of the nine processors to be launched sometime this month, five will be of the 2-way variety while the other four will be for 8-way configurations.
In January, AMD also follow-up with their Shanghai launch, with initial processors having a power-consumption of around 55w. Clock speeds don't seem to be known right now, but it does appear that higher-performance models will also become available at the same time, or shortly after. Those will feature a TDP of 105W - still much less than current offerings. Hopefully they will be able to breath new life into AMD's offerings.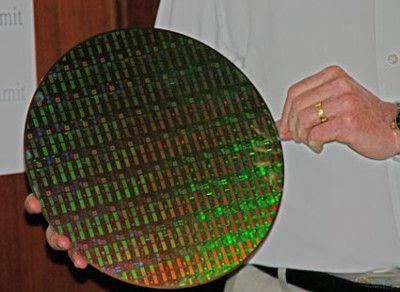 AMD quite apparently has pulled in the launch of its Shanghai processor at least one full month, which probably has been motivated by Intel's strong showing in the 2-way and 8-way segments. If Shanghai in fact is as good as AMD claims it is, then Shanghai really is what Barcelona should have been.
Source:
TG Daily
​