Editor-in-Chief
Staff member
Moderator
From our front-page news:
Adobe announced their latest Creative Suite release
just over three
weeks ago, and fans sure didn't have to wait long before the "Add to Cart" buttons were enabled on the official site. As always, each new application is available as an individual purchase, although the best values are found with the collections, which offer multiple applications at a nice discount.
For the ultimate in media design, the Master Collection includes pretty-well everything you could ever need for your content creation, for the healthy sum of $2,499 ($899). Seems expensive, but it's not in the grand scheme of things. If you actually have a use for all the applications included, it's a safe bet that the cost eats itself very quickly. For those who don't need
quite
that many tools, the Web Premium and Design Premium collections are a bit more affordable, at $1,699 and $1,799, respectively.
Prices of the other software hasn't changed much, with Photoshop Extended coming in at $999 ($349 upgrade), and Dreamweaver at $399 ($199 upgrade). For the full list of prices, you can hop over to the
official store
. In other news, Flash 10 has finally been released as well, for Windows, Apple and Linux. It's not so important for the end-user right now, but could be in the future, when developers begin to take full advantage of all that's new. To grab the latest version, you can go straight to the
download page
.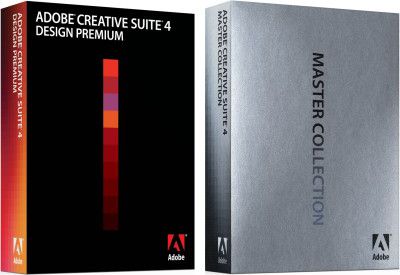 Adobe Systems Incorporated (Nasdaq:ADBE) today announced the immediate availability of the Adobe Creative Suite 4 product family, the highly-anticipated release of industry-leading design and development software for virtually every creative workflow. Delivering radical breakthroughs in workflow efficiency - and packed with hundreds of innovative, time saving features - the new Creative Suite 4 product line advances the creative process across print, Web, interactive, film, video and mobile.
Source:
Adobe Press Release
​